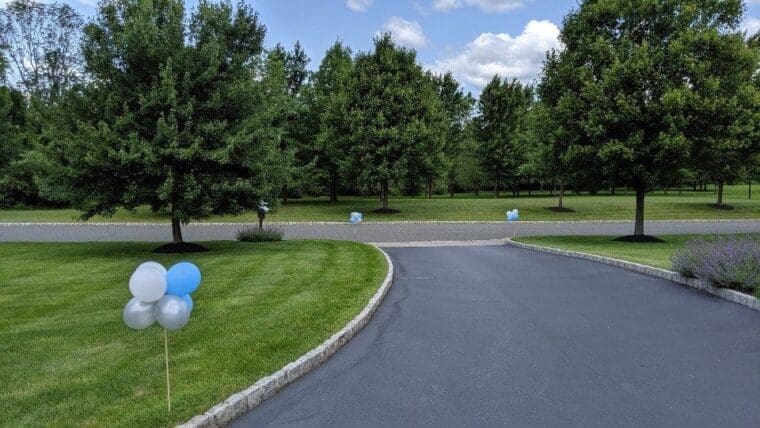 Above balloon clusters marked the mailbox and driveway leading to the gate to the backyard below.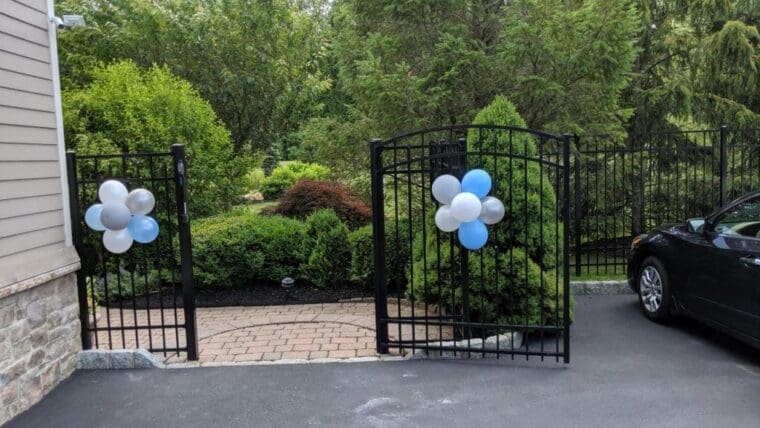 Not shown is a bunch of tables with big white umbrellas and hot air balloon centerpieces.
Below is a large stuffed elephant with a cluster of 40-some balloons.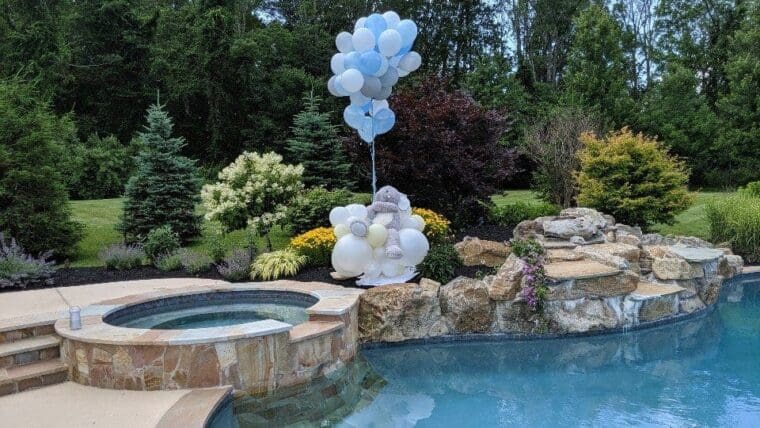 Windy day.. the big bunch moved around quite a bit. It is on a 10 pound weight and the cloud below is wrapped around the ribbon bunch. The elephant is sitting atop the cloud.. and is tied together with the ribbon bunch to look like he is holding it. A couple 4-ft dowel rods help keep the elephant and cloud from tilting too far in any direction (unseen).
The major piece is the table shown plus the flower wall which is accented with the organic balloon Garland shown. It was created in 2 pieces with some 100+ balloons of a dozen or more various sizes and shades.
You can see the client's lovely hot air balloon centerpieces below.
We only do the balloons. Everything else was done by the very talented and industrious client family.