A shore location, the new "The Mainland Adventure Park" at the Holiday Inn in Manahawkin NJ grand opening event set for 6pm on Friday. Because route 72 gets notoriously busy Friday afternoons in the summer I dropped off the columns midday knowing they would be stored inside the hotel lobby.
After the event they used the columns outside the entrance to the park. Probably left them outside overnight. The next day around 2pm they looked like this: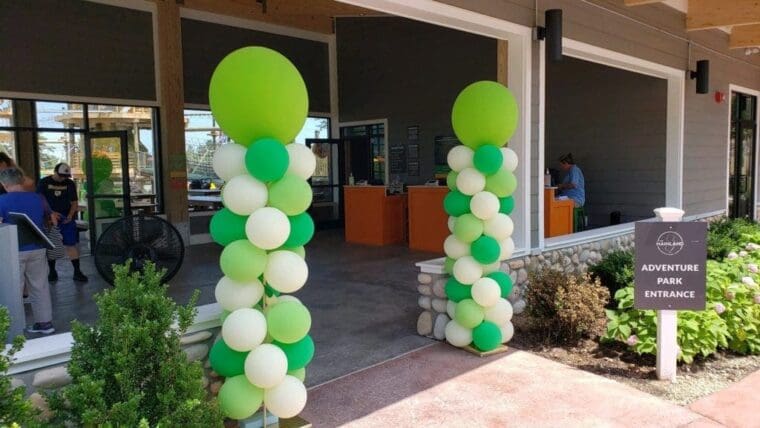 There are multiple pops. Sun, humidity, wind and wind-borne particles can do damage. Also lower temps and dew at night can make balloons stick together.. then when the sun expands them the next day it can cause pops.If I had known they wanted multiple day use I would have left some spares with them and instruction/coaching on replacing pops. And I would have advised taking them inside overnight.